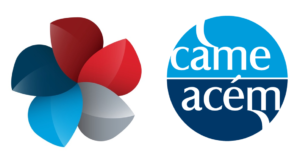 CANADIAN CONFERENCE ON MEDICAL EDUCATION
Unlearning and Relearning: Reinvigorating Self and System in Times of Renewal
Mark your calendars for these CAME events happening at CCME 2022!

SUNDAY APRIL 24TH, 2022 AT 15:30 MT – Virtual
Major sessions being presented virtually will be streamed in the
Exhibition Hall C & D at the Calgary TELUS Convention Centre.
SESSION FROM: CANADIAN ASSOCIATION FOR MEDICAL EDUCATION
Title: The Need for Unlearning and Relearning in Leadership Education: Answering the Call of Social Justice
Topic: Reimagining the Canadian Leadership Institute for Medical Education – The Intersection of Leadership Education & Social Justice
By attending this activity, participants will be able to:
Using CLIME 2.0 as a case study, participants will be able to:
1. Describe leadership lessons learnt through the pandemic/syndemic and their implication for leadership education across the health professions.
2. Discuss how anti-oppression work is needed to meet our responsibility for social accountability and justice at the individual, team, education/health system and societal levels.
Ming-Ka Chan, MD, MHPE, FRCPC is a Chinese settler grateful to be living, playing and working on Treaty 1 Territory/Homeland of the Metis Nation (Winnipeg), Turtle Island (Canada). A Pediatrics Clinician Educator and Hospitalist at the University of Manitoba, her scholarship focuses on leadership education and social justice in the health professions. As Co-Director, Office of Leadership Education for Rady Faculty of Health Sciences, University of Manitoba, she works collaboratively to promote leadership education across the educational continuum in the five health Colleges. Locally, she is the Vice-Chair of the Doctors Manitoba Physician Health and Wellness Committee. Nationally, she is the Co-Chair of the Canadian Leadership Institute in Medical Education (CLIME 2.0) Planning Committee organized by the Canadian Association for Medical Education. Internationally, she is the Chair of the Sanokondu Leadership & Governance Team, a multinational community of practice focused on health leadership education (https://link.edgepilot.com/s/118a3a3d/ykUpZCara0eqDEwtf4Hkxw?u=http://www.sanokondu.com/).
DEEPAK DATH, MD MEd FRCSC FACS Professor of Surgery, McMaster University Deepak Dath is a surgeon educator at McMaster University
in Hamilton. He is grateful to live and work on land that is the home of the Haudenosaunee and Anishnaabeg nations, in the territory of the Dish with One Spoon Wampum agreement. Dr. Dath has a history of medical education work at McMaster University (Program Director) and at the Royal College (CanMEDS Clinician Educator) and currently holds leadership roles in his hospital. Dr. Dath co-founded Sanokondu, and co-chairs CLIME 2.0, both efforts at improving leadership education in medicine.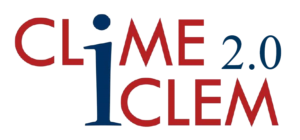 Poster and Oral Presentations – Please consider assessing!
You will receive a letter of thanks for completing assessments for your dossier.
Thank you for your time and your continued support of CAME!
CAME Awards Cocktail Reception
Please note: You do not need to be registered for CCME to attend this event
The CAME Awards Cocktail Reception
will take place on Monday, April 25, 2022 from 19:30 to 21:00 EDT.
The Ian Hart and Meridith Marks Awards will be presented and the CAME Foundation Health Professions Education Grant and CAME Wooster Family Grant in Medical Education winners will be recognized, along with the ECME award winners!
Come and cheer on your colleagues!
If you are interested in participating in this event, please sign up
here
CAME Annual General Meeting
Please note: You do not need to be registered for CCME to attend this meeting
Of the many sessions and other activities being held at CCME, please plan to attend the CAME Annual General Meeting which will take place on Wednesday, April 27, 2022 from 18:00 to 20:00 EDT.
During this time, we will provide you with an update of CAME's current activities, and honor the recipients of the CAME Certificate of Merit Award and Rising Star Certificate of Excellence Award. We hope that you will be able to join us to celebrate educational excellence.
CAME Foundation Annual General Meeting
Please note: You do not need to be registered for CCME to attend this meeting
The Annual General Meeting of the CAME Foundation and elections will also be held on Wednesday, April 27, 2022 prior to the CAME Annual General Meeting.
For more information about any of the CAME CCME events listed above, please contact: Mary Cunningham:

mcunningham@afmc.ca

; 613-730-0687, ext 238.
Mary (Digout) Cunningham, Association Manager
Canadian Association for Medical Education (CAME)
2733 Lancaster Road, Suite 100
Ottawa, Ontario K1B 0A9
Tel: 613 730-0687 ext 238
Fax: 613-730-1196
Email: mcunningham@afmc.ca