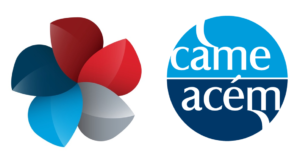 CANADIAN CONFERENCE ON MEDICAL EDUCATION
Weaving Humanism into the Fabric of Medical Education

Dear CAME community,
We hope that this message finds you and your families well. We are reaching out to you all today with an update on our 2020 CAME & CAME Foundation Annual General meetings.
As you know, the World Health Organization declared the COVID-19 outbreak a pandemic on March 11, 2020. This had an impact on group gatherings and educational events including CCME and our AGM. The safety of CCME delegates and Canada's health workforce is paramount and a high priority for CCME partners (Medical Council of Canada, Royal College of Physicians and Surgeons of Canada, College of Family Physicians of Canada, Association of Faculties of Medicine Canada and Canadian Association for Medical Education). On March 13, CCME partners approved moving to a virtual CCME for 2020.
This change has directly impacted the CAME and CAME Foundation events that were previously circulated to you all. Please note that the CAME and CAME Foundation Annual General Meetings which were scheduled to occur on Saturday, April 18, 2020 have been postponed. In an effort to be able to have proper engagement with you all, the CAME and CAME Foundation Board of Directors will establish a new date in June 2020 for the AGMs. As per our By-Laws, CAME and the CAME Foundation will provide notice of the rescheduled AGM twenty one days in advance.
In addition, the CAME awards and recognition of this year's HPE Grant and CAME Wooster Family Grant Awardees will unfortunately not be taking place as planned. Please stay tuned to the CAME and CAME Foundation social media accounts, and support this year's deserving winners for their contributions to Medical Education in Canada.
Lastly, usually at the conclusion of the Annual General meeting, current President Dr. Kent Stobart would have finished his term, and our President Elect, Dr. Shelley Ross, would have taken on her new role as CAME President. Effective Saturday, April 18, 2020, Dr. Ross will take on this new position and Dr. Stobart will remain on the CAME Board as Past President. We thank Dr. Stobart for his tremendous work as CAME President for the past two years, and are happy to have him on Board for the next year. Please welcome Dr. Shelley Ross to her role as our new CAME President! We look forward to having her at the helm as we navigate forward.
Take care and stay safe,
Kent Stobart
President, CAME
Shelley Ross
President Elect, CAME
Ming-Ka Chan
Chair, CAME Foundation Board
CAME (Twitter @cameacem, Instagram @cameacem and Facebook @cameacem) CAME Foundation (Twitter @CAME_Foundation).
Mary (Digout) Cunningham, Association Manager
Canadian Association for Medical Education (CAME)
2733 Lancaster Road, Suite 100
Ottawa, Ontario K1B 0A9
Tel: 613 730-0687 ext 238
Fax: 613-730-1196
Email: mcunningham@afmc.ca