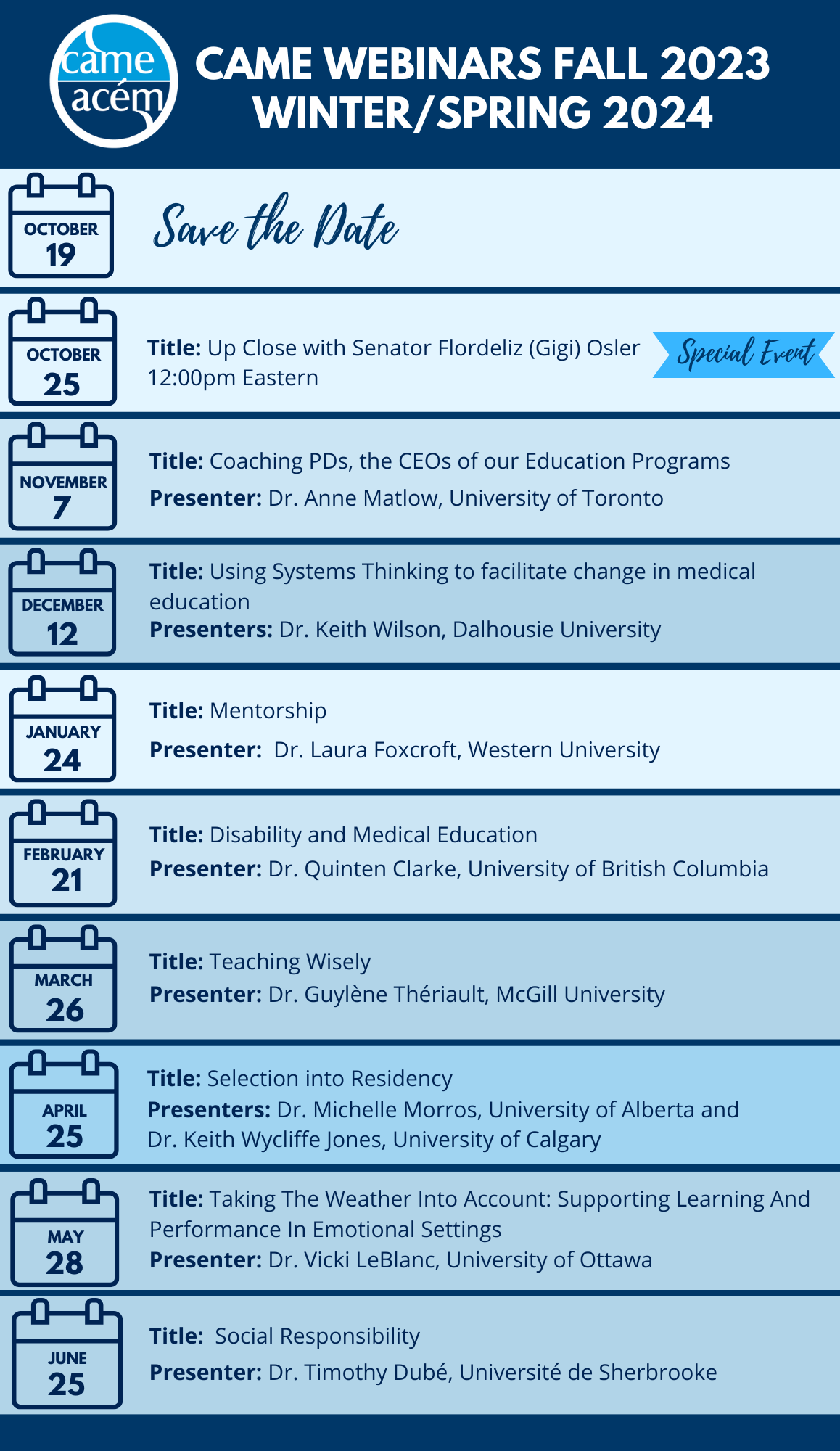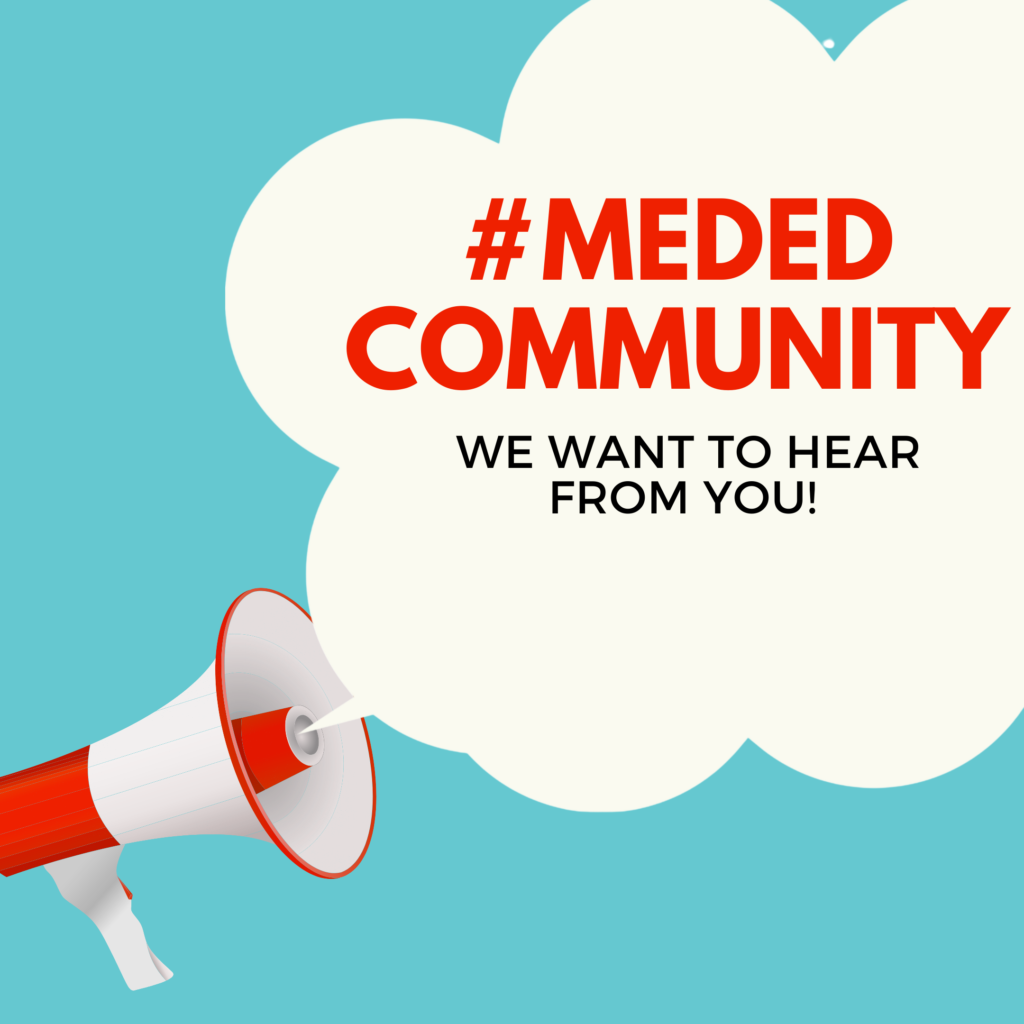 We are in the process of securing presenters for our 2023-2024 webinar series. Is there a talk or presentation that you have seen recently that resonated with you that you think the CAME community would enjoy? Is there a topic or subject matter area that interests you and we could help you learn more about? Join the conversation and let us know! We look forward to receiving your suggestions!
Technical requirements:
To participate in this webinar you will need a computer with internet access, Flash Player and speakers. You will not have to download or install any software. Ideas or questions? Please contact us at came@afmc.ca.
How to Participate
Once registered, the CAME office will contact you with details on how to join the webinar. During the webinar you can sit back and enjoy the presentation and discussion online through a broadband internet connection.
CAME Members
How to register:
If you are CAME Member you can register for this delivery via our new membership portal! Just log in and choose the session you would like to attend from the landing page!
Non-Members
How to register:
If you are a non-member you can register for this delivery via the following links:
Group registration for the year – $500.00
·         No maximum group size
·         Links will be provided for both sessions at 12pm Eastern & 12pm Pacific
Thank You