CAME Webinar Series 2022
The CAME webinar series is designed to bring practical, evidence- and experience based advice to Canadian health educators. The webinars offer an exciting opportunity to engage online with and expert and with colleagues in a live discussion on a key topic in medical education.
This year we are also excited to introduce the (un)Learning Series: Transforming Health Professions education Through Anti-Oppression and Anti-Racism. This series, consisting of several presentations per year, will reflect a sustained commitment to the important values of equity, inclusion, anti-racism and anti-oppression in Health Professions Education. With panels and speakers, the (un)Learning Series will bring these important topics into a central focus to cultivate national discussion to promote our collective learning and action.
Sessions are presented by experienced Canadian educators who discuss key issues and considerations for educators and teachers striving to optimize learning for their students. During every webinar, 10-15 minutes are reserved for questions and answers.
The overall aims of the webinar series are to enable Canadian health educators to:
list some contemporary challenges and solutions in health education
consider how these solutions may be useful in their education/teaching activities.
This year, deliveries will be taking place at both 12:00pm EDT and 12:00PM DT to give you more opportunity to join in! Take a look at the exciting list of webinars that will be coming up in 2022!
New! Registration is free for CAME members!
Upcoming Webinar Topics 2022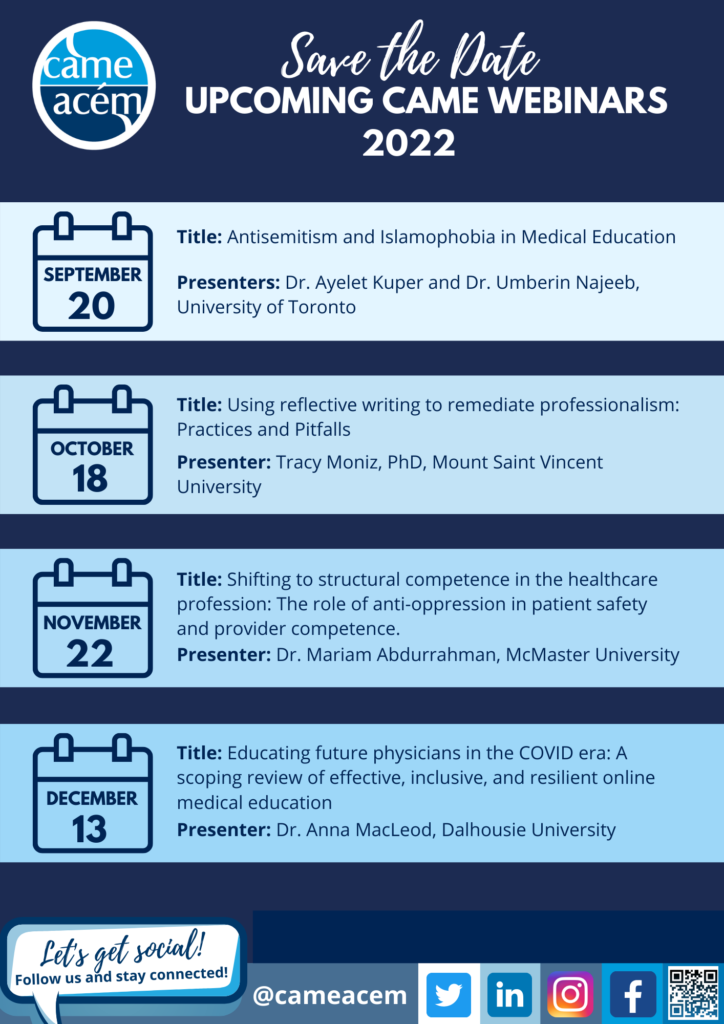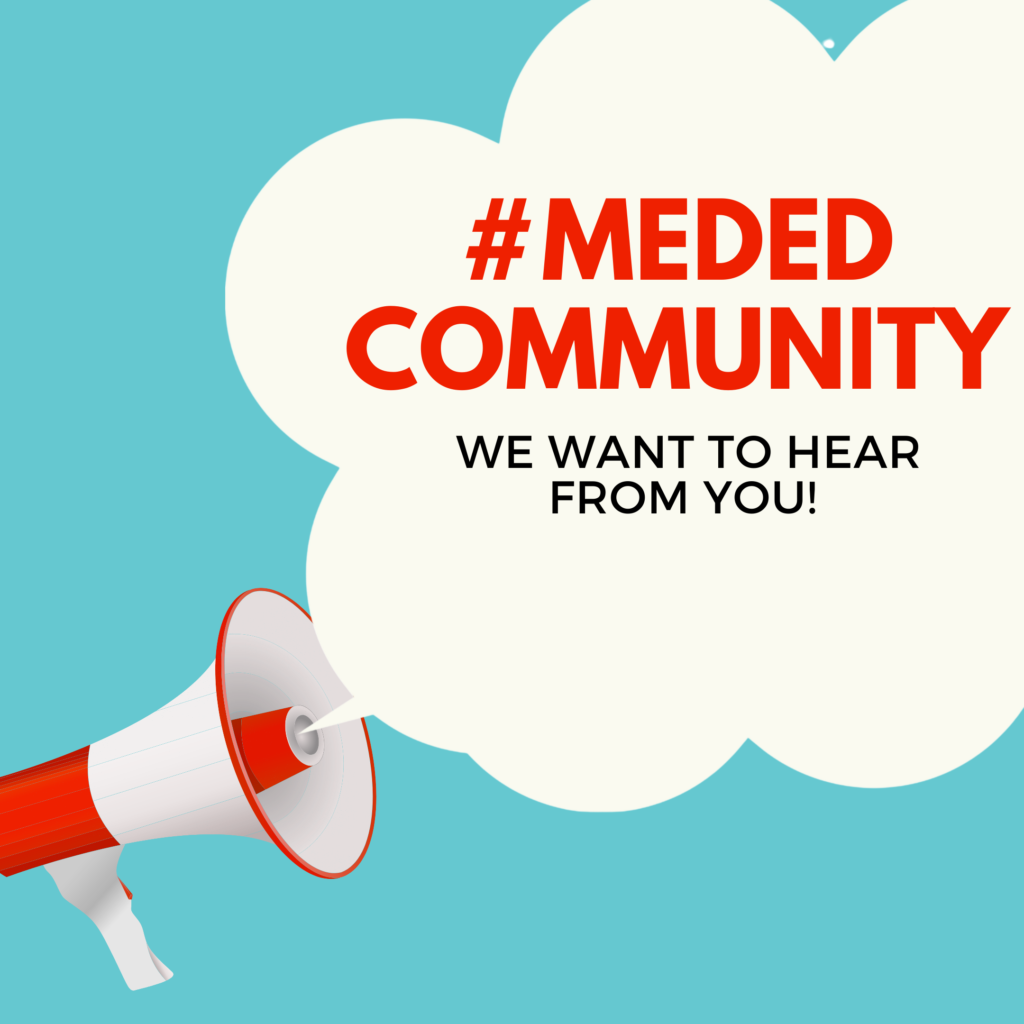 We are in the process of securing presenters for our 2023 webinar series. Is there a talk or presentation that you have seen recently that resonated with you that you think the CAME community would enjoy? Is there a topic or subject matter area that interests you and we could help you learn more about? Join the conversation and let us know! We look forward to receiving your suggestions!
Thank You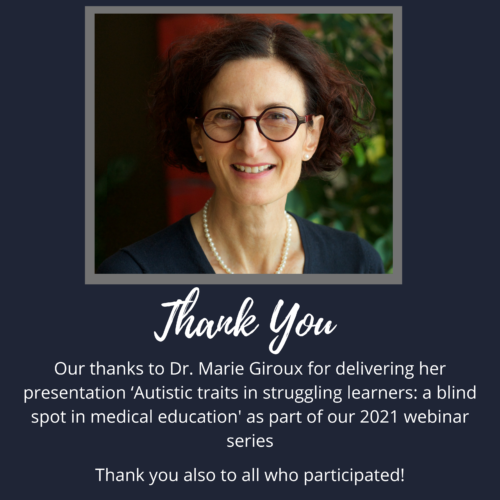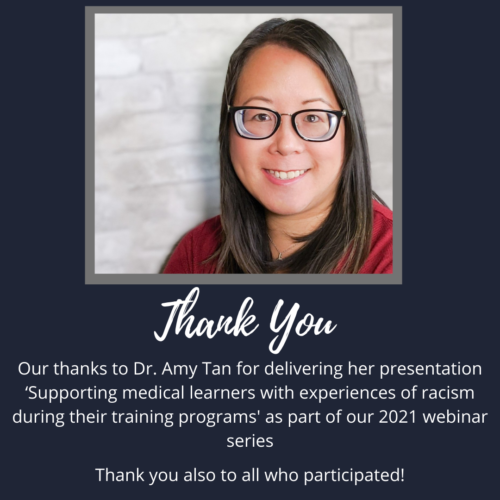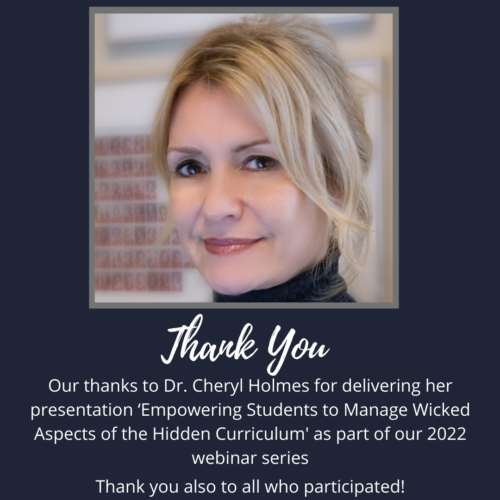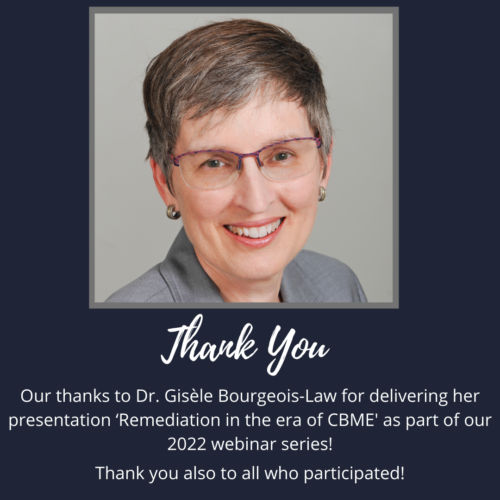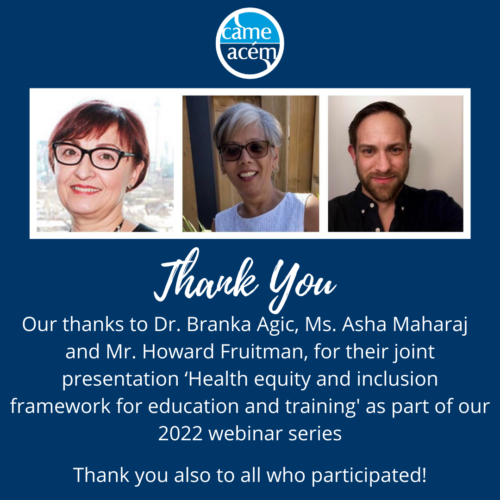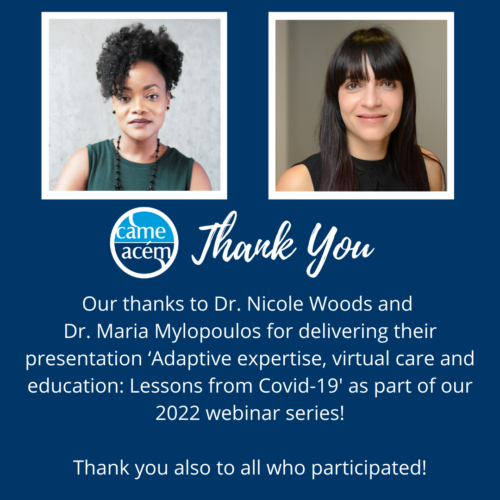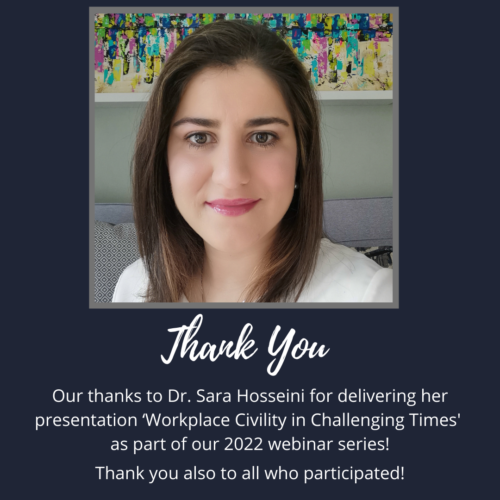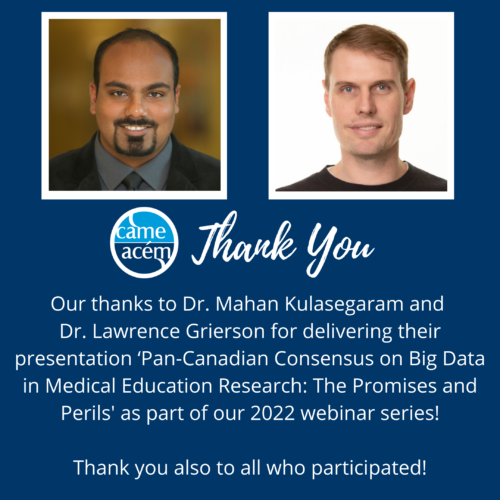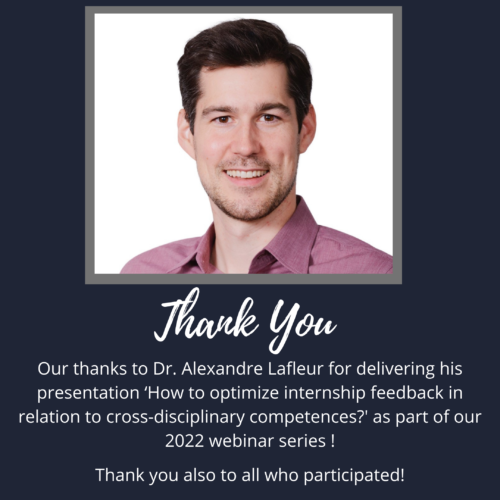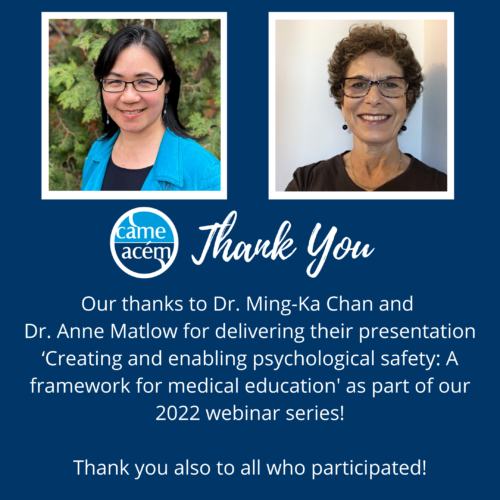 Webinar Logistics
CAME Member*
New! Registration is free for CAME members! *
Non-CAME Member
$40.00
Group registration for one delivery

·         No maximum group size

$75.00

Group registration for the year

·         No maximum group size

·         Links will be provided for both sessions at 12pm Eastern & 12pm Pacific

$500.00
*This discounted rate is available to CAME members only. CAME membership status will be validated prior to confirmation of registration.
Technical requirements:
To participate in this webinar you will need a computer with internet access, Flash Player and speakers. You will not have to download or install any software. Ideas or questions? Please contact us at came@afmc.ca.