Meridith Marks New Educator Award
Nomination deadline: November 29, 2019
Please note: The submission process for the 2020 Meredith Marks award has been updated. Changes have been indicated below under submission requirements.
The Award
This award, named in honour of Dr. Meridith Marks, recognizes individuals in the first
full time phase of their educational professional career who have made a significant
contribution to medical education.
Nomination Requirements 
Nominees must be CAME members. A CAME member must make the initial nomination.
Members currently serving on the CAME Executive, CAME Board of Directors or the CAME
Awards Committee members are not eligible for nomination. Nominations must be formally resubmitted each year to be considered.
*New: Please submit nominees for the 2020 CAME Meridith Marks Award via the following nomination form.
Selection Criteria
The CAME Awards Committee will evaluate candidates based on:
Teaching activities (quantity, breadth, quality)
Development or implementation of educational innovations (degree of innovation,breadth of the innovations, acting as a catalyst, etc)
Scholarly activities in medical education (e.g., research, scientific presentations in medical education at local, provincial and national meetings)
Impact of the candidate's activities (e.g. local, provincial or national)
Research activities in medical education (quantity, funds received, quality)
Demonstration of leadership in medical education (local, provincial or national)
Demonstration of administrative abilities and duties at the local, provincial or national or international levels.
Scientific presentations in medical education (local, national or international meetings)
Scientific publications in medical education
Submission requirements
Submissions must include:
Maximum of three letters of nomination, two from within the nominee's institution and one external nomination that address the above criteria. (We ask that these letters illustrate as many examples from the above criteria as possible.)
A letter of support from the person to whom the nominee reports. If this is also the person making the nomination, then an additional letter of support from a senior educational administrator or leader who is aware of the nominee's accomplishments will be accepted.
 The nominee's complete curriculum vitae.
 *New: A current head shot of the nominee.
 *New: A short bio of the nominee which will be circulated to membership and on social media should they be chosen as the 2020 Meridith Marks Award winner.
Nominees are encouraged to contact their local CAME representative for support in the application process.
Please note: If your service time has not been continuous please document any leaves to demonstrate that you have been in an academic position less than seven years. Similarly, if you have held academic positions at more than one institution, the total number of years can't exceed 7 years. In order to confirm eligibility please contact Mary Cunningham, CAME Association Manager at mcunningham@afmc.ca
*New: Please submit nominee' for the 2020 CAME Meridith Marks Award via the nomination form.
The award is presented at the CAME Annual Luncheon during the Canadian Conference on Medical Education. The recipient is awarded a commemorative plaque and a prize of $1,000.
2019 CAME Award Winners
CAME Meridith Marks New Educator Award: The 2019 Meridith Marks New Educator Award, named in honour of Dr. Meridith Marks, recognizes individuals in the first phase of their professional career who have made a significant contribution to medical education. CAME is delighted to present the 2019 Meridith Marks New Educator Award to co-recipients Dr. Stella Ng, University of Toronto and Dr. Teresa Chan, McMaster University.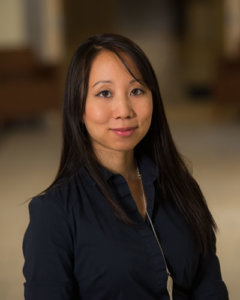 Dr. Stella Ng
As an education scientist and health professions educator, Stella is committed to education as praxis – a thoughtful integration of critical theory and practice directed toward improving society (see Ng & Wright, 2017). Originally a pediatric educational audiologist, Stella began her scientific career studying reflective practice as what health professionals do in value-conflicted, uncertain zones of practice, e.g. school-based healthcare, homecare, or chronic pain management. Through this research, she identified that critical reflection enabled health professionals to engage in effective, person-centered care in response to systemic constraints and complex challenges. Extending from this theory-building work, Stella now tests ways to authentically teach and assess critical reflection, asserting that critical reflection is necessary for health professionals to be effective in social aspects of healthcare, like advocacy, systems-based practice, collaboration and communication. Her funding from ministry, tri-council, and foundation sources enables Stella to work with talented graduate students and collaborators on this research program.
True to praxis, Stella connect her research to everyday education. She co- develops and leads internationally-reaching education programs on transformative and reflexive approaches to education and education research, and teaches across the health professions education spectrum – from an undergraduate service-learning course to faculty and continuing professional development. Currently Stella is the Director of Research, Centre for Faculty Development and Arrell Family Chair in Health Professions Teaching, Faculty of Medicine University of Toronto at St. Michael's Hospital; Scientist, The Wilson Centre and Centre for Ambulatory Care Education, and Assistant Professor, Dept. of Speech-Language Pathology.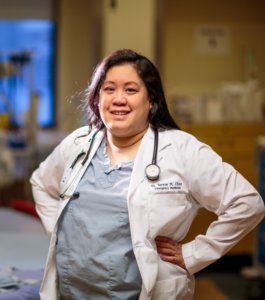 Dr. Teresa Chan is an assistant professor at McMaster University. Dr. Chan completed her medical school at Western University, and then completed her residency in the RCPSC emergency medicine training at McMaster University. Most recently, she completed a Masters of Health Profession Education at the University of Illinois at Chicago.
Dr. Chan is already an award-winning teacher, having won numerous clinical teaching awards in Emergency Medicine. She teaches learners all across the continuum (e.g. undergraduate, graduate, postgraduate, and even practicing clinicians). Dr. Chan is the current program director of the Clinician Educator Area of Focused Competency (AFC) program and also is the Competency Committee Director for the Royal College Emergency Medicine residency program. She is also the outgoing continuing professional development officer for her Division of EM. Nationally, she is the Royal College Specialty Committee Chair for the Clinician Educator AFC.
Dr. Chan has dedicated much of her early career to mentoring and fostering others in the area of education scholarship. She has been involved in several initiatives to this end, such as the ALiEM Faculty Incubator, the Early Career Medical Educators group, and the CanadiEM.org Digital Scholars Program. Beyond that, she has also worked hard to mentor dozens of medical students, residents, and junior faculty members in developing their academic skills. Her mentorship knows no bounds, as she has regularly sought to use digital tools to connect with collaborators and mentees around the world.
Her programs of research include two main areas: 1) contextualized clinical decision making; 2) improving knowledge translation using education theory and innovation. In terms of her scholarly output, Dr. Chan has also been inordinately prolific. At the time of this award, she will have published more than 100 peer reviewed publications.  She also is an award-winning peer reviewer, and serves on the editorial boards of a number of journals including: AEM Education & Training, Canadian Journal of Emergency Medicine, the Journal of Education and Teaching in Emergency Medicine (JETem), Perspectives on Medical Education, and BMJ's Journal of Simulation and Technology-Enhanced Learning.