Welcome to CAME
CAME is an organization of medical educators for the promotion, advancement and recognition of excellence in medical education.
Our goal is to promote excellence and scholarship in all aspects of medical education by advocating for medical education and medical educators, by supporting faculty and educational development, and by encouraging research in medical education through networking and scientific activities.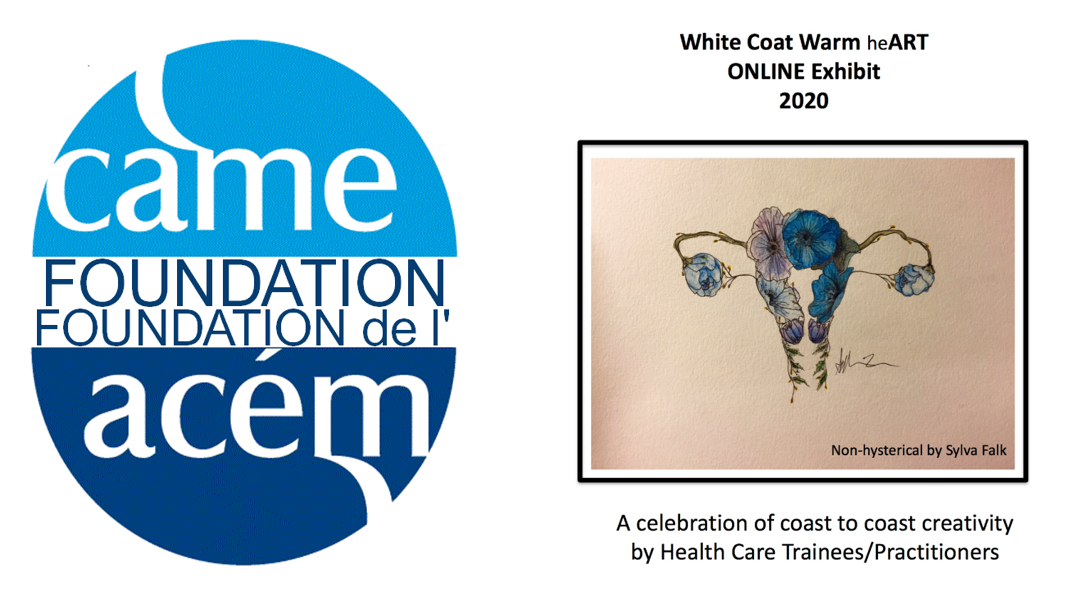 Each year the White Coat, Warm heART Exhibit accepts entries in a wide variety of categories, including oils, watercolor, photographs, pastels, etching, pen and ink, video, sculpture, poetry and more. The artists are learners and faculty from diverse health professions backgrounds. The CAME Foundation is pleased for the sixth year in a row, to partner with Dr. CA Courneya, the WCWA Jury, and artists to launch our first online auction. The White Coat, Warm heART and CAME Foundation Silent Auction will be available online from June 22 to July 5, 2020!
More information can be found here, on our dedicated page.
Created on July 1st of 1987,
CAME enables medical educators to:
Meet like-minded people and establish professional networks, both within Canada (via our Committees and Communities of Practice) and around the world.
Support their professional and scholarly development.
Celebrate excellence in Canadian medical education.
Continually improve the future of medical education in Canada.